---
This page is written in Present Tense and is therefore outdated as the server has shut down; if you can correct this, please do.
---
Lockette is a plugin designed for locking various containers including chests, furnaces, doors, brewing stands, dispensers, diamond blocks, emerald blocks, trapdoors, hoppers, and more.
The Basics
Edit
Lockette uses signs. It is the superior locking system because it works especially well with towny servers like LockedCraft. With it, you can also easily see who is added to the container and who is not.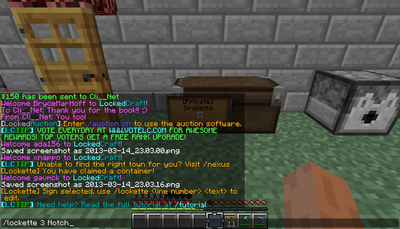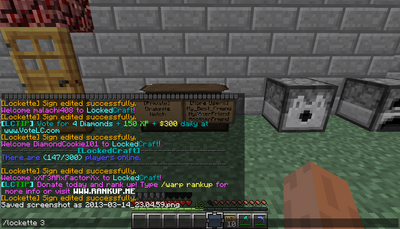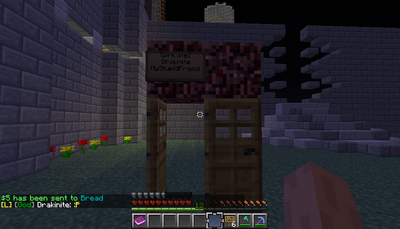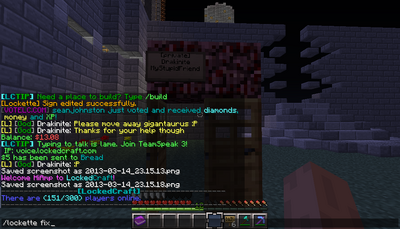 Community content is available under
CC-BY-SA
unless otherwise noted.